10 New Clients © Online Learning Course
Everything you need to create a powerful, pro-active sales campaign
Let Terry Mullins, creator of the unique Reluctant Salesman sales system, show you how to find your next 10 new clients and how to keep finding 10 more. This practical course is a step by step guide that will help you create a fully integrated, repeatable client acquisition system that will transform your business.

Our 10 New Clients © online learning programme will show you how to engage with and acquire your perfect clients and advocates using a pro-active sales campaign.
You can complete this CPD accredited programme at your own pace, and unlike traditional sales methods, there are no scripts or techniques to learn. Instead we help you develop a new awareness with easily applied processes that bring about a transformation in your relationship to client acquisition.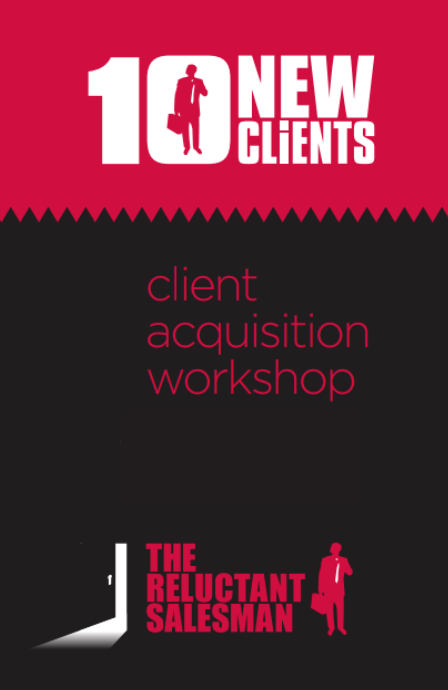 Here are just a few of the things you will learn in this exciting programme: 
How to employ The Pro-Active Advantage © to choose your clients.
How to create personalised outreach sales templates.
How to achieve the same level of success as the top sales people without scripts, techniques or embarrassing 'closes', and with less effort.
How to double your sales effectiveness.
The secrets to creating a simple client acquisition processes that work for any sector……and much more!
10 New Clients © Online Programme includes: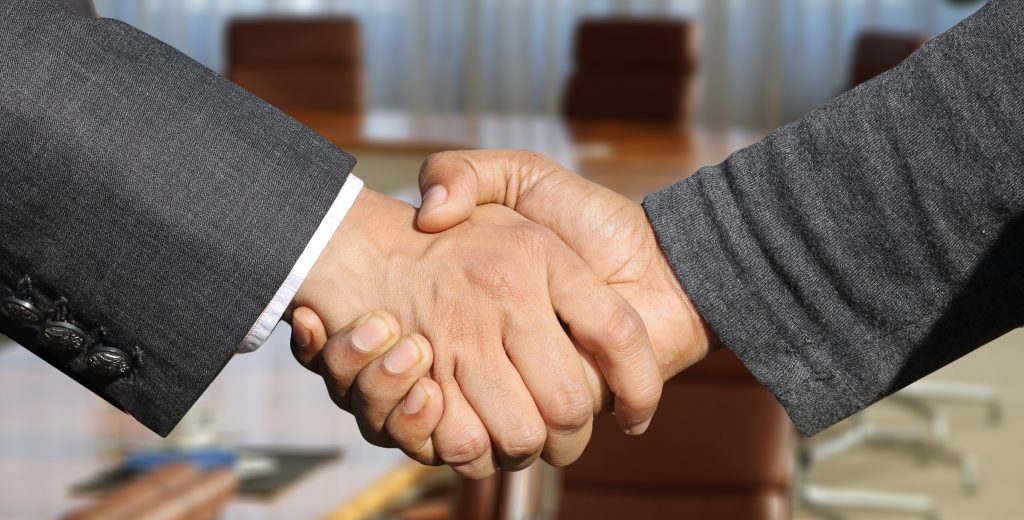 An Alternative Way to Engage With Perfect Clients and Advocates
10 New Clients © has been designed to work for all sectors and at all levels, this includes sales teams who are looking for an alternative way to sell in a modern business environment. 
Those who would benefit include: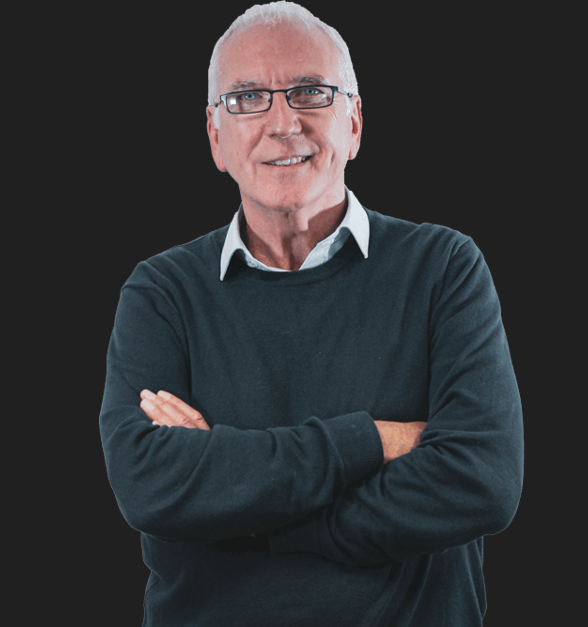 Terry Mullins, Founder of The Reluctant Salesman
"The concept for the Reluctant Salesman sales process came about because when I started selling I never saw myself as a 'natural salesperson', I had entered the profession by accident and couldn't understand why I was being so successful without doing all of the complicated things other salespeople seemed to need to do."
Over the last 20 years, I have developed a sales approach that allows reluctant sellers to be authentic and true to themselves all while achieving far better results with less effort. 
Our 10 New Clients © programme is designed to transform your relationship to client acquisition, connect with more customers and achieve better sales results. All with no scripts, no tricks and no role playing. Terry does make selling simple. He breaks down all the barriers, clears away the fog, and gives the profession of selling some much needed honesty and integrity. No matter how experienced you are in sales, time spent with Terry is invaluable.
Terry delivered Sales coaching, mentoring and training to some of my business clients. The feedback from these clients was excellent and proved that Terry makes a real difference to the sales success of businesses
Terry takes a refreshing approach to helping people develop their ability to sell in a natural way. I've employed him to speak to my Mastermind Group members and have also seen the beneficial effect he has had when coaching local business people. If you want to gain more sales with less pressure and without having to remember lots of techniques, Terry's your man...
The Reluctant Salesman provides tailored training for your business designed to power up your entire team to turn a workforce into a sales force.

Executive Coaching and Mentoring
The Reluctant Salesman approach to sales is very different from traditional selling and this is reflected in Terry's coaching.

Whether you wish to have more meaningful and productive sales meetings or build your client base, Terry's coaching will show you how with 1-2-1 online coaching